New Covenant financially and spiritually supports over 20 ministries/missionaries every month! We want our influence to go far beyond the four walls of the church. Please be praying for your missionaries and for God to use them in mighty ways all over the world!


Director: Steve Roe
Fort Dodge, IA

Beacon of Hope Shelter is a Christ-centered faith-based ministry working cooperatively with the community to eliminate homelessness. Beacon of Hope provides a safe and secure emergency shelter to homeless adult men: offering shelter, clothing and food, for temporary assistance to create opportunities and programs in working towards self-sufficiency.

Pastor: Paul Stone
Fort Dodge, IA

A Christian Community of Reconciliation. The church was founded on August 1, 1997 as a mission startup of the Western Iowa Synod of the Evangelical Lutheran Church in America. It is a congregation of inmates at the North Central Correctional Facility, Rockwell City, Iowa and the Fort Dodge Correctional Facility, Fort Dodge, Iowa.
COMMUNITY CHRISTIAN SCHOOLS
Fort Dodge, IA

Enrolling your children at Community Christian School could be one of the most important decisions you will ever make. Information packets and websites can't adequately communicate our love for children and our efforts to meet the individual needs of every student. Every child is unique so we consult with parents prior to admission to evaluate how CCS can best serve the academic, social, and spiritual needs of each child.
Directors: Mike and Janis Carmody
Fort Dodge, IA

Grace And Peace Ministry was founded in 2016 by Pastor Mike Carmody with the purpose of helping, encouraging and equipping pastors and church leaders all over the world.
Director: Carmen Clavin
Fort Dodge, IA

Gateway to Discovery is a nonprofit organization that has established a two-year residential faith-based recovery program to support women in their rise from the depths of chemical addiction, homelessness and related struggles. It offers a long-term sanctuary as a haven from the social, psychological and economic factors that drive women to desperate means for survival–along with an array of support services and educational opportunities, at no cost to them. They learn social and other life skills crucial to maintaining sobriety and becoming independent contributing members of society.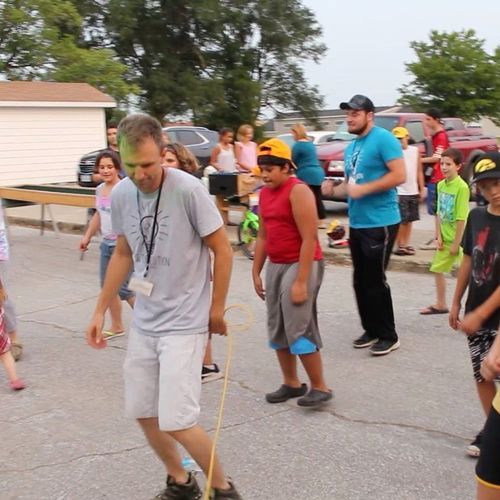 Director: Caleb Carlson
Fort Dodge, IA

A youth drop-in center serving students in 5th through 12th grades. Provides community youth with a safe, supervised and enjoyable place to gather, where they can build positive relationships and engage in character enhancing activities.
Fort Dodge, IA

Meals on Wheels is a non-profit program that delivers a nutritious meal, friendly visit, and safety check to seniors and others unable to leave their homes. New Covenant delivers meals once every 6-7 weeks. Call the church at 515-955-6222 to help!
THE LOTUS COMMUNITY PROJECT
* NEW IN 2021Fort Dodge, IA
We Believe that every woman and child should have access to adequate housing, support, and resources in our community. We're working hard to make that a reality.
UPPER DES MOINES OPPORTUNITY
Fort Dodge, IA
Joining with the entire community to provide services which empower citizens residing in the Webster County communities.
*New in 2022
Cedar Rapids, IA

Chains Interrupted will be a powerhouse fighting against the evils of human trafficking until there is Not.One.Slave left in Iowa, the U.S. …and the world.
EMPOWERED TO RESTORE MINISTRIES
*New in 2022
Sid and Trecie Bolton
Des Moines, IA

Mission is to provide quality healthcare and education to every child in all communities we serve. Vision : To Restore education and healthcare as we empower ministries to impact the communities we serve.
Pastors Adam and Heidi Hirschy
Waukee, IA

Compelling church is where all people genuinely belong, learn to believe what God says about them, find health and support for taking daring steps of faith as disciples, and expand the Kingdom of God.
Director: Jay Rudolph
Eagle Grove, IA

A Christian radio station.
Director: Kristine Carlson
Springfield, Missouri

Missouri State Chi Alpha is a Christian campus ministry designed for men & women to connect with each other while seeking God. Chi Alpha is found on over 300 campuses throughout the nation. Kristine is Leading college students as they catch the purpose and calling for their life.
Directors: Jorge and Jessica Flores
Foursquare Missions International
Panama

Through their partnership with Panama's mission school, the Flores' are helping send more Hispanics to the mission field and with over 500 Foursquare Churches in Panama, they are helping train and equip children and youth ministry leaders. As film makers they also capture the stories of other missionaries, mission teams and pastors so that the global church can be inspired and edified.
Directors: Sunny & Kuni Raul
Orissa, Inda

Administrators of Emmanuel English School where they house more than 80 students.
Jeremy and Kumi Jenkins
Tochigi, Japan

Working together to impact society with the Truth of God, and fulfilling Jesus' command to make disciples of every nation.
Mike and Ashley McCurry
Kapsowar, Africa

Medical Missionaries who go to the need, to the nations, for the King.
NEW LIFE INTL. MINISTRIES
Directors: Mike and Pat Picone
Nepal and India

The mission of New Life International Ministries is to equip, encourage, and establish pastors and leaders in India and Nepal to further the Gospel of Jesus Christ, as well as minister the love of Jesus to the handicapped community through the establishment and maintenance of homes specific to the needs of people with disabilities.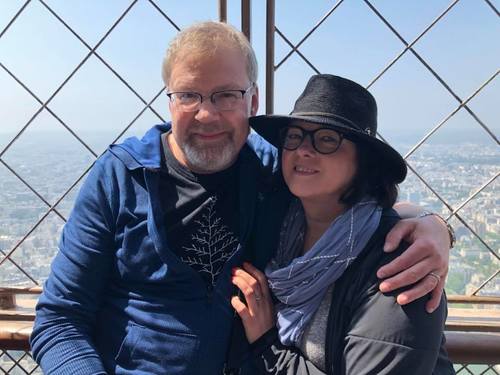 UNION OF CHRISTIAN CHURCH
Pastors Dmitri and Anya Poliakoff
Saint Petersburg, Russia

Mission: Declare Jesus Anytime, Anywhere, in Any possible way.
Directors: Romon and Melinda Gore
Trinidad, Bolivia
Red Roots is a non-profit missions organization composed of people from all over that are committed to making a difference in the society of Bolivia. Red Roots isn't just Romon and Melinda. It is also the people here in Bolivia who work alongside us to see change. It is those who give financially. It is you, the person praying for the Bolivian people. WE ARE RED ROOTS.
Directors: The Mortimer Family
Iquitos, Peru

Their main desire is pioneering churches, taking the Gospel of Jesus into villages of the Amazon river basin, where they've never had opportunity to hear of Jesus. Three generations of missionaries serving in the Amazon rain forest.
Directors: Larry and Jean Johnson
Windsor, Canada

Focusing on the elderly, teaching English in high schools and colleges, medical seminars, and to assist in other ways as the need arises and God opens the door.
Josh and Paola Gillespie
Philippines
They desire to reach the fatherless children in the streets with the healing love of the cross. Their vision is to establish orphanages, build safe homes (for women and children being sexually exploited), and bring the gospel of Jesus Christ to a dying world. Joshua and Paola want to see international transformation from the Philippines all the way throughout Asia, Central America, and the Middle East. They have faith and hope knowing the power of Christ and the working of His Holy Spirit to accomplish the most impossible task. They live to glorify His name and lay down their lives for the sake of the kingdom of God.